Last updated: January 29, 2020
Growing up as a Hmong-American girl in a mainly Caucasian community, it was difficult to find books (particularly picture books, chapter books, and graphic novels) about the Hmong people or books featuring Hmong characters or experiences. Because of that, as a child I didn't have an appreciation and acceptance for my culture.
When we don't see ourselves portrayed in literature or the media, it feels like our stories don't matter, or that they don't exist, or that there isn't someone going through the same things we're going through.
For a long time, I didn't bother with my culture. I thought that if nobody cared about it, why should I?
It wasn't until college that I realized the importance of portraying diversity in books. I took a children's literature class and learned that a good book can aide a child's growth, and that books can provide answers to some of our issues and questions in life. Good books connect with our emotions and show the world in a way which we may never have imagined. When you portray diversity in literature, you have an ability to empower an individual, and when you empower someone you're telling them that their voices matter. You're showing them they are capable of doing things just like everyone else.
And so, I embarked on a mission to search for books that featured Hmong characters or Hmong-related subject matters. Over the years, I've compiled a list of published and self-published books with these qualities.
I hope that my list will continue to grow as I am certain there are authors, illustrators, publishers, and readers who feel it is important to have books for all children. I hope that children of the future will be able to open books and see themselves as heroes and learn to appreciate and accept who they are.
BOARD BOOKS

Kaum Tus Me Nyuam Ntses by Yee Lee

Ua Si, Ua Si by Mykou Thao | illustrated by Stephanie Ritter

Kuv Ua Tau by Mykou Thao | illustrated by Stephanie Ritter

Nyob Zoo by Pang Khang | illustrated by Mary Dominique Oliverio
PICTURE BOOKS

Hmong History-for young scholars by See Lor | illustrated by Sebastien (Tchou) Vang

Nuj Yob: The Hmong Jungle Book by Dr. Kou Yang | illustrated by Yinkong Vue

A Map Into the World by Kao Kalia Xiong | illustrated by Seo Kim

The Things I Like/Tej Yaam Kuv Nyam/Tej Yam Kuv Nyiam by Maysee Yang Herr | illustrated by Leng Xiong

Charlie Finds Love: Charlie Nrhia Kev Hlub by Fres Thao

Nine-In-One, Grr! Grr! by Blia Xiong, Cathy Spagnoli | illustrated by Nancy Hom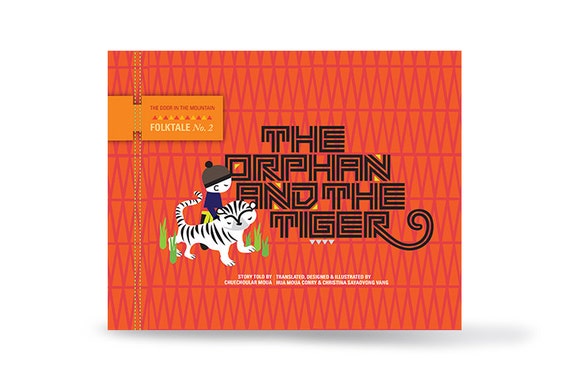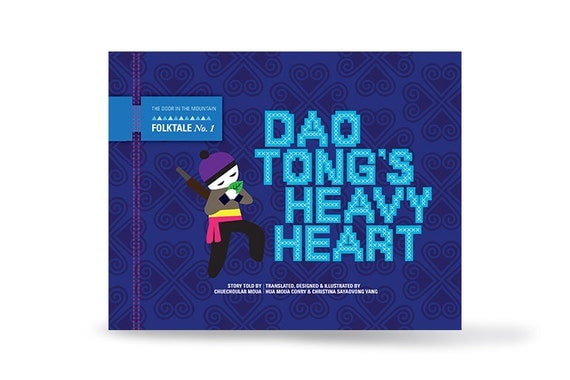 Dao Tong's Heavy Heart by Hua M. Conry and Christina Vang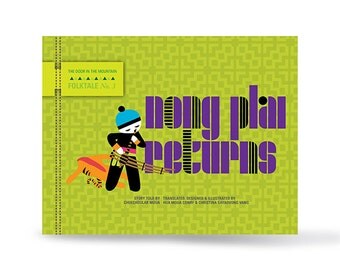 The Greedy Couple by See Lor | illustrated by Duachaka Her

The Family that I Love/Tsev Neeg Uas Kuv Hlub by See Lor | illustrated by Duachaka Her

Clothes for See by Champa Lo

The Tiger in the Village by Pakou Vang

Once Upon a Time in a Faraway Land by Duachaka Her

Leej Twg Hlub Koj? (Who Loves You?) by Stephanie Xiong | illustrated by Vam Moua

Tougi the Toad by Gaonou Thao | illustrated by Sally Johnson

Superheroes (Phab Ej) by Pang Xiong | illustrated by Reji Maindrid

The Story of the Dog and Wolf by Lee V. Xiong | illustrated by See Thao
CHAPTER BOOKS

Shoua and The Northern Lights Dragon by Ka Vang

Pa Lia's First Day by Michelle Edwards

My Country: My Lee Comes to America by Elmira K. Beyer
GRAPHIC NOVELS

Jingku by Da-Pow!

The Collection by Duachaka Her

Then and Now by Duachaka Her

Ntxhais by Linda Lor